Serving the State of Wyoming

Serving Customers From The State of Wyoming
Wyoming drivers who enjoy the comfort and features of luxury cars may find themselves with limited options. Mercedes-Benz offers the perfect combination of elegance and performance, making it the prime choice for those who live and work in Wyoming. The wide range of vehicles means that whether you are visiting Bamforth National Wildlife Refuge or simply cruising the highway, you will find the perfect model, ranging from a GL-Class SUV to an SL-Class convertible.
---
Mercedes-Benz of Loveland Offers Impeccable Customer & Vehicle Service
Wyoming is unique, because there are no Mercedes-Benz dealerships within the state. Luckily, for residents who want the best, Mercedes-Benz of Loveland is just a short drive away. A quick ride on the highway will take you to this dealership with attentive staff and a wide selection of luxury vehicles. This is truly a unique opportunity, as you will not find the same number of Mercedes-Benz models anywhere in the area. The short drive will also afford you knowledgeable staff prepared to answer all your questions.
The service center at Mercedes-Benz of Loveland is also the best in the area. As it is part of the dealership, the maintenance team is familiar with all Mercedes-Benz models, ensuring that they will be better able to diagnose and resolve any issues. You will only find Mercedes-Benz parts here, something that can't be said for any service center in Wyoming. This makes a trip to Colorado well worth the pleasant drive. .
---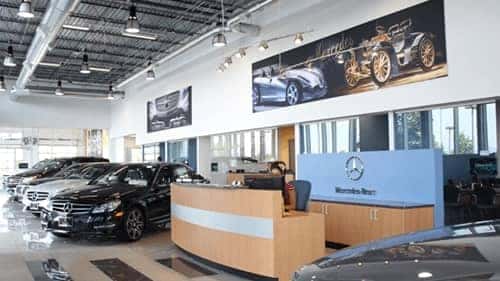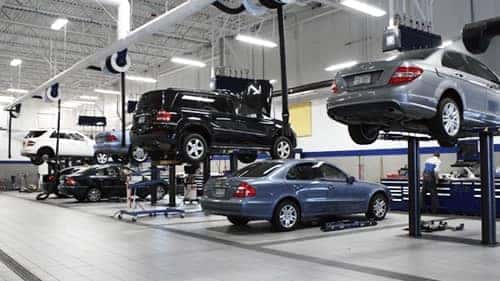 ---
Mercedes-Benz Models Are Perfect for Handling Wyoming Roads
The S-Class is the height of luxury and perfect for driving you and your family around Wyoming. Whether you are staying close to home or crossing the state along Interstate 80, there will be room to stretch out in comfort. If you frequently spend weekends at Medicine Bow National Forest, then consider an SUV, such as the G-Class, GL-Class, GLK-Class, or M-Class. On nice days, you can even use a luxury Mercedes-Benz SUV to tow your boat to Pathfinder National Wildlife Refuge. For those who prefer a sleek, high-performance vehicle that is perfect for cruising the highway along beautiful landscapes, consider the CLS-Class or SLK-Class.
---
Comfort on Long Drives to Neighboring States
Some drivers hesitate about traveling out of the state, but with the comfort of a Mercedes-Benz, this is no concern. With hand-detailed cabins, leather upholstery, and state-of-the-art entertainment, a half-hour on the road feels like a minute. Even more affordable models, like the C 300, feature a driver seat that has 14-way power and memory. Whether you need a vehicle to take you from point A to point B in an exciting manner or one that can fit you, your family, and your bags for a weeklong vacation, Mercedes-Benz has the right choice for you.
---
Getting To Our Mercedes-Benz in Loveland, Colorado, From Wyoming
Our dealership is in Loveland, Colorado, just a short drive south of Wyoming, right off Interstate 25. That means that the easiest way to get to the dealership is to take Interstate 25, which is also U.S. Route 87, south from the Wyoming border. This drive only takes about 40 minutes; with the comfort of a Mercedes-Benz, the time will fly by.
If you are coming from western Wyoming, then it may be easier to enter Colorado via U.S. Route 287. Simply take this route southeast until you reach Interstate 25. From there, follow it south until you reach Mercedes-Benz of Loveland, a trip which should take less than an hour from the Wyoming border.
When you arrive at our dealership, you will quickly see that it was worth the drive. The excellent selection, friendly staff, and expert maintenance team make the dealership stand out. Even if you had another nearby Mercedes-Benz dealership, you would find ours well worth the drive for the comfort and elegance of the vehicles combined with the attentive care you receive.