Mercedes Dealer Near Ft. Collins, CO

Serving Customers From Ft. Collins, Colorado
At Mercedes-Benz of Loveland, we pride ourselves on our sense of community and proudly provide Fort Collins residents with high-end luxury cars and SUVS and an on-site service center to meet all of their vehicle needs. As soon as you walk into our showroom, you will be greeted by a friendly member of our sales team, ready to help you find your ideal Mercedes-Benz. Our extensive selection makes it possible to find exactly what you are looking for without having to visit multiple dealerships or locations. Instead, you can simply visit us and leave happy with the car of your dreams.
---
Drive In The Comfort Of Your New Mercedes-Benz To Local Activities
The beauty of Mercedes-Benz vehicles extends from their exterior to their interior, and this includes the extreme comfort associated with high-quality materials you can't find from any other manufacturer. That results in a sedan or SUV that will take you comfortably around Ft. Collins. This makes a Mercedes-Benz ideal for your daily commute or even a special outing to go rafting with A1 Wildwater, visit the Bee Family Centennial Farm Museum, or attend a performance at Fort Collins Children's Theatre or as part of the annual Colorado Bach Festival.
---
Make The Most Of Annual Events And Festivals
Ft. Collins is home to many exciting annual events and festivals, and the same is true of the surrounding area. Whether you plan on attending an event in Old Town, such as Taste of Fort Collins, or venturing a bit farther to participate in one of the annual runs, such as the Larimer Humane Society's Fire Hydrant 5k, a Mercedes-Benz will take you there in comfort. Even if you want to do a bit of shopping at the French Nest Open-Air Market, there are SUV choices that provide enough room for even antique furniture. At Mercedes-Benz of Loveland, we understand that parking at these popular events can sometimes be a problem, which is why most of our vehicles come with features to make doing so easier, such as rearview cameras and rear parking sensors.
---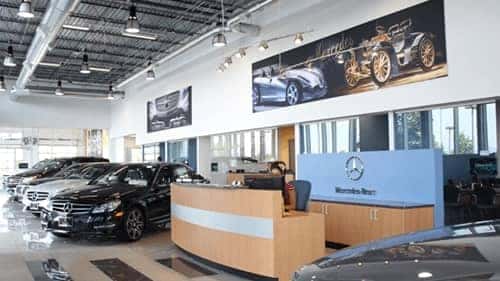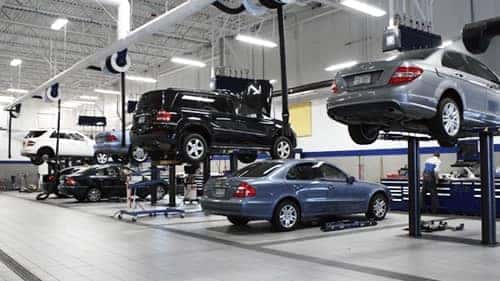 ---
We'll Help You To Find The Perfect Vehicle
Our team at Mercedes-Benz of Loveland is made up of experts in the world of Mercedes-Benz vehicles. As such, you don't need to do more than tell us what your requirements are in a vehicle, and we will be able to help you quickly find the ideal option to meet your needs and desires. We offer new, used, and certified pre-owned models, so whether you want a brand new top-of-the-line model or a pre-owned one, we can help.
---
A Single Stop Dealership For All Your Needs
Our dealership is perfect for more than just buying your Mercedes-Benz. We will also buy gently pre-owned models, allowing you to trade in for a newer version. We also have a full service center right on location. Here you will find a team of experienced Mercedes-Benz technicians and mechanics who only use genuine OEM factory parts. Just like our showroom, our service center offers excellent customer service and a 100 percent satisfaction guarantee.
---
Getting To Our Dealership In Loveland Colorado
To get to our Mercedes-Benz of Loveland dealership from Ft. Collins, you only need to take a quick drive, which is under 20 minutes. You will start off by taking West Mulberry Street to I-25 S, following the ramp to Denver. After a few miles, take Exit 259, which is for Crossroads Boulevard. At the fork, stay right and keep following the signs leading to Crossroads Boulevard West before merging on East Crossroads Boulevard. After merging onto East Crossroads Boulevard, take a left on Byrd Drive, and you will see us on the left side, where our friendly and professional staff will be waiting.