Mercedes Dealer Near Cheyenne, WY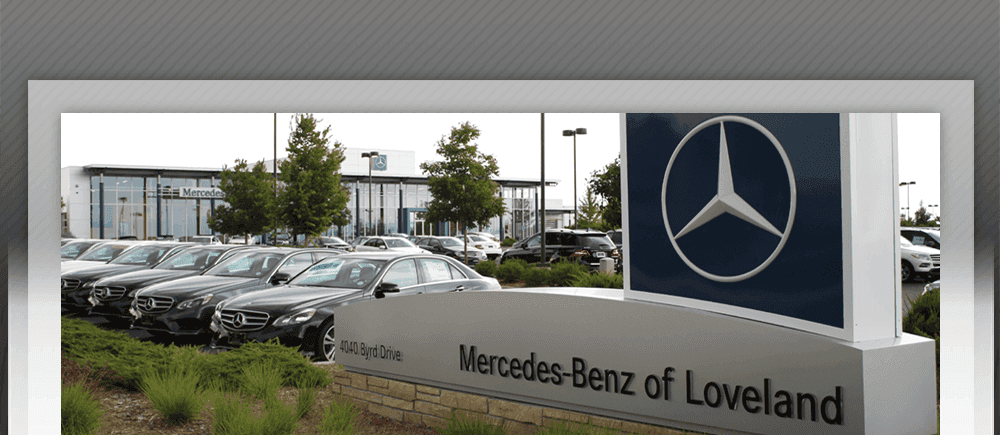 Serving Customers From Cheyenne, Wyoming
When drivers in Cheyenne, Wyoming, are looking for the best service and top luxury cars in the area, they need look no further than Mercedes-Benz of Loveland. We have the luxury vehicles that you want and the most knowledgeable professionals in the area ready to put you behind the wheel of your very own Mercedes-Benz. Every model and style of this magnificent vehicle are waiting for you to test drive them, and why not? You deserve the best, and that means that you should have a Mercedes-Benz. All you need to do is picture yourself in one of our cars to know that you want and deserve one.
Mercedes-Benz Offers Reliability to Customers
The vehicles at our showroom will never let you down, because not only are they incredibly beautiful and stylish, they are also engineering wonders that are designed to satisfy your every driving need. They are great for any type of weather and will feel great and look amazing while driving. It is no wonder that for many decades Mercedes-Benz has been known as one of the top luxury vehicles in the world and now you can own one.
---
Getting Around Cheyenne Is Safe & Fun
You are a successful individual who deserves the best, and that is what a Mercedes-Benz will say about you while driving in Cheyenne and the surrounding area. Whether you want to hit some balls at the Airport Golf Club or Kingham or enjoy a relaxing picnic at Brimmer Park, you can get there in one of the top luxury vehicles in the world. People will know that you have arrived when they see you driving in your brand-new or pre-owned certified Mercedes-Benz. There are several styles to choose from, and every single one is as good as you can find in their class. You may want a family car or SUV for your family or perhaps something sportier for yourself, and we have it all for you.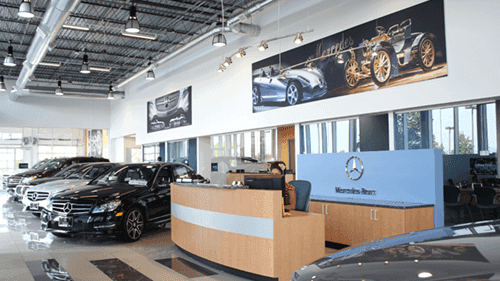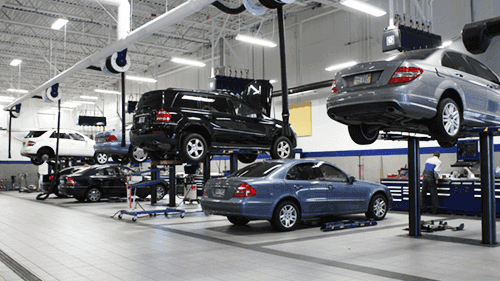 ---
Getting to Mercedes-Benz of Loveland in Colorado
Getting to Mercedes-Benz of Loveland from Cheyenne, Wyoming, is very easy. All that you need to do is head south on I-25/U.S. 87 to Exit 259. You will then find yourself on Byrd Drive, and that is where we are. Our address is 4040 Byrd Drive in Loveland, and we are here to help you with your new Mercedes-Benz Monday through Friday from 9 a.m. to 7 p.m. and Saturdays from 9 a.m. to 6 p.m. The showroom is closed on Sundays. Schedule a test drive today, and we will help you whether you are looking for a new, pre-owned certified luxury vehicle. We have the entire Mercedes-Benz lineup waiting for you, and we can find the model to fit your style and your needs.
---
What to Expect During Your Visit
At Mercedes-Benz of Loveland, we aim to satisfy your every need when it comes to the best luxurious vehicles on the road today. You can expect us to go above and beyond to answer every question you may have about Mercedes-Benz, and we will show you the cars that are just right for you. We are also here to help those Cheyenne drivers who already own a Mercedes-Benz and need regular maintenance or repairs, and we can also help you with your trade-in. We believe that every driver who visits us is the most important person that we will talk to that day and will give you the treatment that you deserve. Talk to our friendly professionals, and they will gladly assist you with your Mercedes-Benz today.